Eniola Aluko is a Nigerian-British football star making history in England.
Six months after she was born in Lagos, her family relocated to Birmingham, where she spent her childhood playing football in local parks with her brother and his friends.
Her football career kicked off at 14-years old when she was signed to play for the Birmingham City Ladies and has been blazing the trail in women's football ever since.
In 2003, she won the 'Young Person of the Year' award at the Football Association (FA) Awards.
SEE ALSO: Meet Perpetua Nkwocha – The Talented Footballer From Nigeria Who Is Helping Young Afghan Migrants In Sweden Learn How To Play Football
Eniola started playing for Chelsea Ladies in July 2007 and has brought home many goals.
On 28 May 2017, she celebrated her team winning 7-0 against Liverpool during the Women's Super League.
A win & 7-0 goal fest. Perfect way to end our time at Staines. Thank you to all the fans for the great support & unforgettable memories⚽️🔵 pic.twitter.com/umgfATlGjW

— Eniola Aluko (@EniAlu) May 28, 2017
Early this year, she was honored in the 44th edition of the professional footballers' Association annual awards as she was named in the Women's Super League (WSL) Team of the Year category.
This award makes her the first female footballer of African descent to appear twice in a PFA award, having been named to the WSL Team of the Year category in 2015.
She is also the first female of African descent to be named for a PFA and won the Chelsea Ladies' Player of the Year for 2014 and 2015.
In 2014, she made history as the first female football pundit on BBC's show, Match of the Day.
Two years later, she won the Golden Boot for scoring nine goals in 16 games and was the first female athlete in the UK to be signed by US sports brand, UNDER ARMOUR, which has superstar tennis player, Andy Murray, and heavyweight boxing champion, Anthony Joshua, as its ambassadors.
Despite Eniola's many achievements, it is sad that there is little or no coverage for women's football
Expressing her disappointment, Eniola tweeted,
"…….No coverage at all in the UK for women's champions league final really worries me. Backward step."
I spoke about this on @BBCWales this morning. No coverage at all in UK for women's champions league final really worries me. Backwards step https://t.co/hjAkEfqn3B

— Eniola Aluko (@EniAlu) June 1, 2017
Apart from football, Eniola is an ambassador for the UN Women UK advocating for the improvement of the lives and status of women and girls around the world.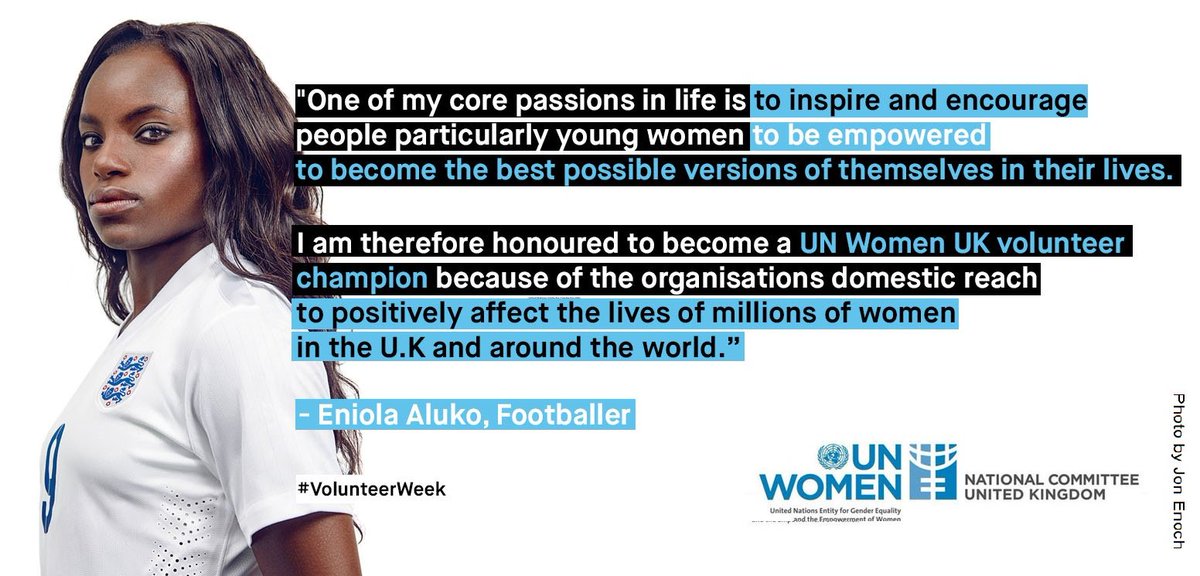 She also spoke up for the victims of the Grenfell Tower fire, demanding to know the contractor who used faulty materials for the building thereby putting the lives of people at risk.
In a chat with BBC in 2005, Eniola ruled out playing for Nigeria. According to her, her international future lies with England.
SHE SAID
I've been involved with the England set-up since I was 14, so my development as a footballer has been here in England. I'm a very loyal person and I feel that if someone has done something for me, or has given me the opportunity to do something, I can only do my best to reflect that. England has offered me the opportunity to be a footballer and I intend to play for England at international level.
However, she noted that playing for England doesn't mean that she doesn't support Nigeria.
"I'm as much Nigerian as I'm British. Of course, Nigeria means a lot to me, it's part of me, but I've been brought up by English coaches."
Promote your business to Nigerian women. Put your Text AD here.