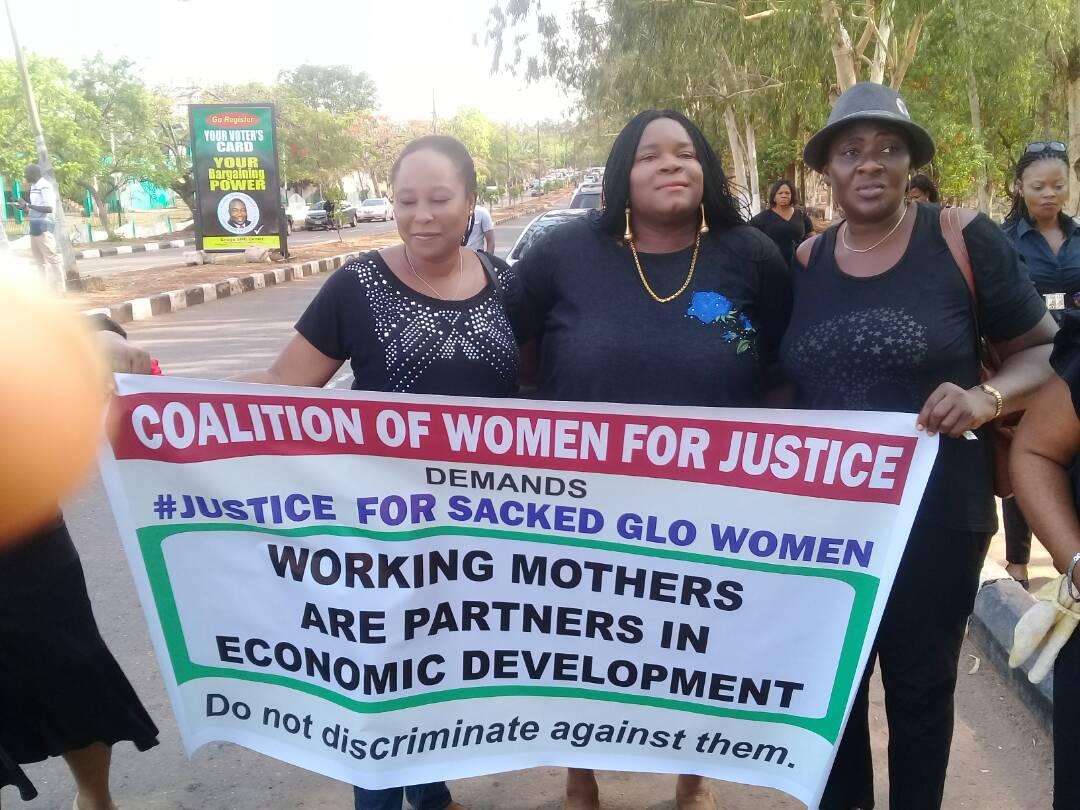 Few days ago, the news of Telecommunications Company, Globacom relieving 90 women of their duties because they were married hit the internet and the news was received with shock.
According to a report going round the internet by an unnamed married staff that was affected, she said the company laid her off alongside 90 other married women.
Pleading for justice, she said she had worked for the company for 13 years and no form of compensation was given to them.
SEE ALSO: We Are Both Mothers! A Working Mother Writes To A Stay-At-Home Mother, And Vice Versa.
Meanwhile, Premium Times reported that an unnamed source in the organization said, the women were not sacked because of their marital status.
The source explained that both men and women were sacked and there were still some married women in the organization. According to the source, the sack was a normal annual evaluation and rationalization exercise.
Globacom, through its social media page has refuted the claim that it sacked the women because they were married.
Globacom has in the recent past let go of employees, both male and female, married and single, due to performance issues. It is not true that this was restricted to married women alone. pic.twitter.com/m6gWtUqmaM

— Glo (@GloWorld) March 19, 2018
But some pictures to counter the claims are being shared online